Last night I put KK to bed and got to work making her a circle skirt. I used this awesome
Circle Skirt Tutorial
from
DanaMadeIt.Com
. I love her website and all her awesome tutorials and patterns. Check her out!
I hung it up on her closet door last night and she saw it this morning as soon as she woke up. When I walked into her room she was pointing at it saying "Is that mine? I want to wear it." Hope that she doesn't expect to see something new hanging up there again tomorrow morning. Although it was great to see such a big smile on her face early in the morning.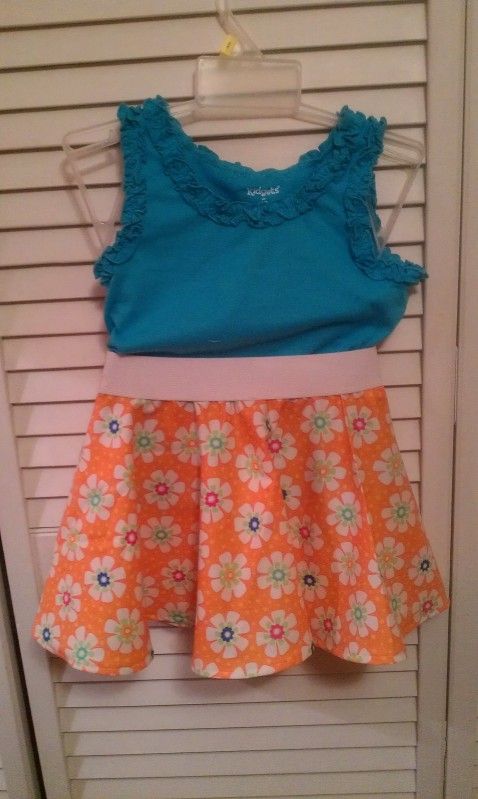 I have had this fabric for a month now and bought it to use with this tank top. Only the plan was to cut the tank top and add the fabric to it and make a tunic. Well, it never happened and I am glad because I love this look! We put it on and snapped a picture by the fence before we left for work.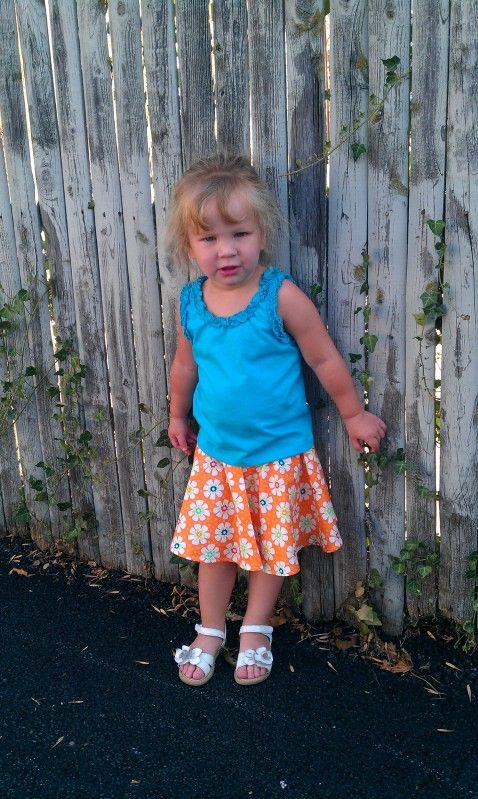 Oh and look, there is part of our new blacktop driveway. Love the look of the neighbors old fence with the ivy growing in it.